Supported by: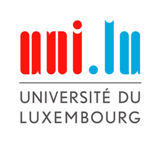 University of Luxembourg
Mathematics Research Unit




Aim and scope
Quantum field theory (Q.F.T) for gauge theories has been widly successful as a framework for the study of the high-energy particle physics. In particular the Batalin-Vilkovisky formalism is regarded as the most powerful and general way to quantize gauge theories. Unfortunately, even if the ideas and techniques of quantum field theory have had a profound influence on the development of modern mathematics, there is not a general and commonly accepted mathematical theory for it. On the other hand classical (covariant) field theory is properly understood as a rigorous theory in the setting of jet-bundles. During the last fifteen years much progress were done in the intepretation of (classical) BV formalism as a machinery involving homological algebra's methods in the context of jet-bundles. The aim and the scope of this workshop is the understanding of these techniques and possibly the development of this topic.
Organising Committee
Giuseppe Bonavolont&agrave (Luxembourg)

< Giuseppe.Bonavolonta@uni.lu >

Norbert Poncin (Luxembourg)

< norbert.poncin@uni.lu >
Confirmed inveted participants
G. Barnich (Universit&eacute Libre de Bruxelles, Belgium)
J. Grabowski (Polish Academy of Science, Poland)
A. Kotov (University of Tromso, Norway)
G. Moreno (Universit&agrave di Salerno, Italy)
J. Qiu (I.N.F.N., Universit&agrave di Firenze, Italy)
T. Strobl (University of Lyon, France)
L. Vitagliano (Universit&agrave di Salerno, Italy)