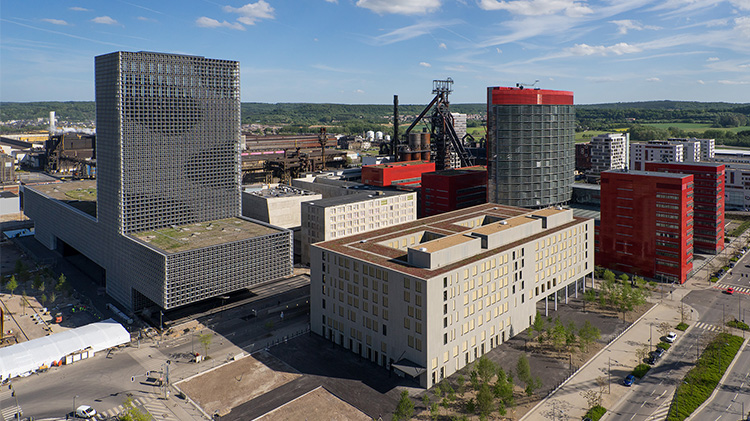 Le but de cette conférence est de rassembler des jeunes chercheurs et des spécialistes afin d'offrir différents points de vue sur la géométrie hyperbolique et pseudo-riemannienne. Ces thèmes seront abordés à l'aune des représentations Anosov qui forment une théorie riche pour permettre d'unifier un certain nombres de concepts communs à ces différentes géométries.
Événements parallèles :
Le mardi 12 juin en fin de journée, il y aura un colloquium de Michael Wolf.
L'après-midi du 14 juin, il y aura la soutenance de thèse d'Andrea Tamburelli.
Mini-Cours :
Francois Guéritaud (Université Lille 1)
Olivier Guichard (Université de Strasbourg)
Sara Maloni (University of Virginia)
Nicolas Tholozan (ENS)
Exposés :
Jean-Phillipe Burrelle (IHES)
Federica Fanoni (University of Heidelberg)
Daniel Monclair (Université Paris-Saclay)
Poster
Organisateurs
Thierry Barbot (Université d'Avignon)

<thierry(point)barbot(arobase)univ-avignon(point)fr>

Olivier Glorieux (Université du Luxembourg)

< olivier(point)glorieux(arobase)uni(point)lu>

Fanny Kassel (IHES)

<kassel(arobase)ihes(point)fr>

Vincent Pecastaing (Université du Luxembourg)

<vincent(point)pecastaing(arobase)uni(point)lu>

Jean-Marc Schlenker (Université du Luxembourg)

<jean-marc(point)schlenker(arobase)uni(point)lu>
Financements
GDR Platon
The Mathematics Research Unit at the University of Luxembourg
---
This workshop is open to everybody, regardless of race, sex, religion, national origin, sexual orientation, gender identity, disability, age, pregnancy, immigration status, or any other aspect of identity.
Statement of Inclusiveness