Guendalina PALMIROTTA
Guendalina is post-docoral researcher at the University of Luxembourg.
Research description
Harmonic analysis on Riemannian manifolds
Representation theory
Real and complex analysis
Fourier analysis
PDEs
astrostatistics
Directional statistics
Illustration of recent simulations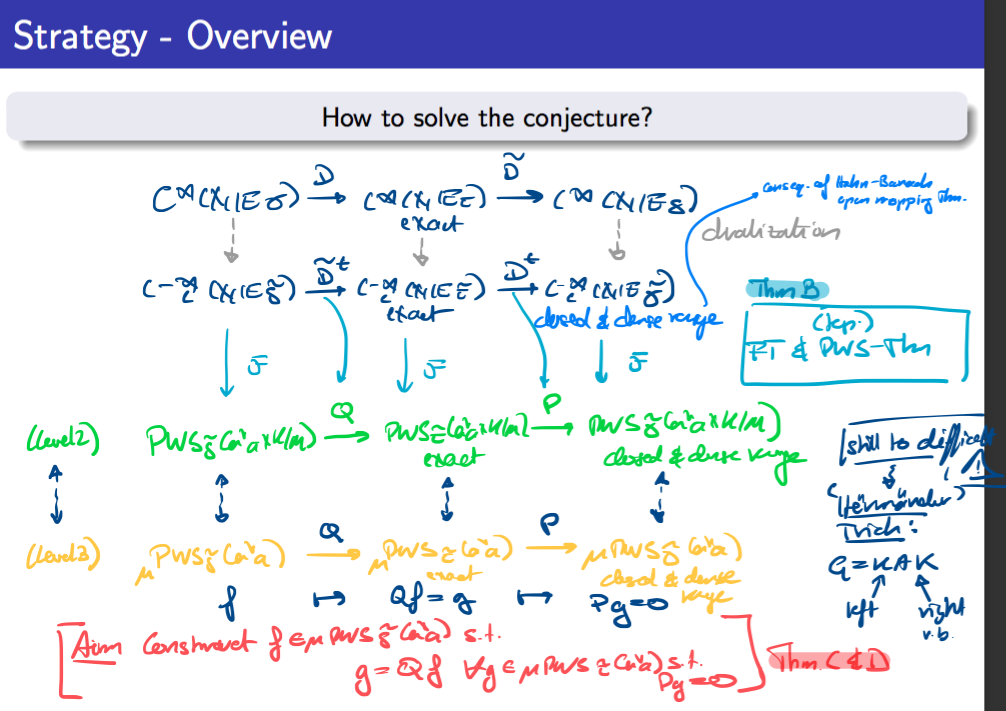 This is a screenshot of Guenda's defense presentation. In this slide, she explained the strategy how she attacked the problem. It summed up perfectly all steps and important theorems in a sketch.
Recent publications
Talks
Media
Interviews
Outreach activities