Guendalina PALMIROTTA
Guendalina is post-doctoral researcher at the University of Luxembourg. She focuses on solving (systems of) differential equations on some special spaces such as Riemannian manifolds of compact and non-compact types through theoretical and numerical approaches. She is interested in applications in physics, particularly in astronomy.
Research description
Harmonic analysis on Riemannian manifolds
Real and complex analysis
Fourier and functional analysis
Representation theory
Numerical analysis
Illustration of recent simulations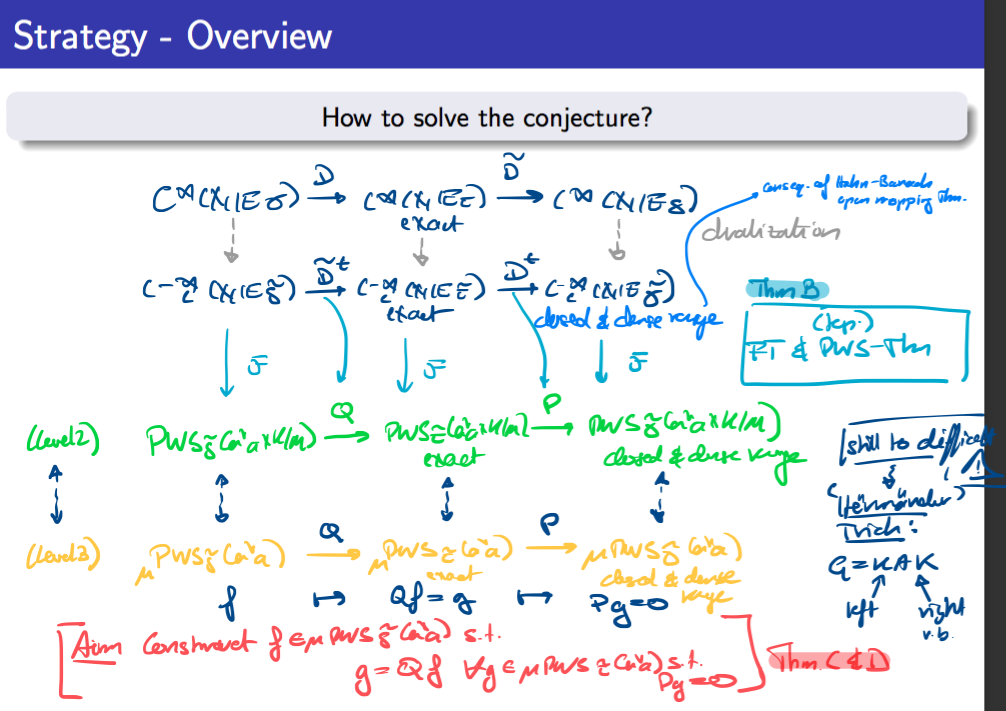 This is a screenshot of Guenda's defense presentation. In this slide, she explained the strategy how she attacked the problem. It summed up perfectly all steps and important theorems in a sketch.
Recent publications
Talks
A spherical k-sample distance test for astronomical applications in TMU International Conference on Statistical Modelling and Inference, Tokyo (Japan), November 1-2, 2023
Understanding our Universe thanks to mathematics, Luxembourg Space Agency, Luxembourg, April 28, 2023
How to solve invariant systems of differential equations on SL(2,R)?, Journées SL2R, Université de Reims Champagne-Ardenne, April 7, 2023
Media
Interviews
Outreach activities