Aim and scope
The purpose of this workshop is to bring together mathematicians working in the field of moduli spaces of geometric and algebraic structures which might be related to mathematical aspects of quantization.
Speakers include:
Jorgen Andersen
Philip Boalch
Alberto Cattaneo
Vladimir Fock
Jochen Heinloth
Lotte Hollands
Kenji Iohara
Etienne Mann
Johan Martens
Motohico Mulase
Christian Pauly
Du Pei
Pavel Safronov
Armen Sergeev
Oleg Sheinman
Jörg Teschner
Richard Wentworth
Poster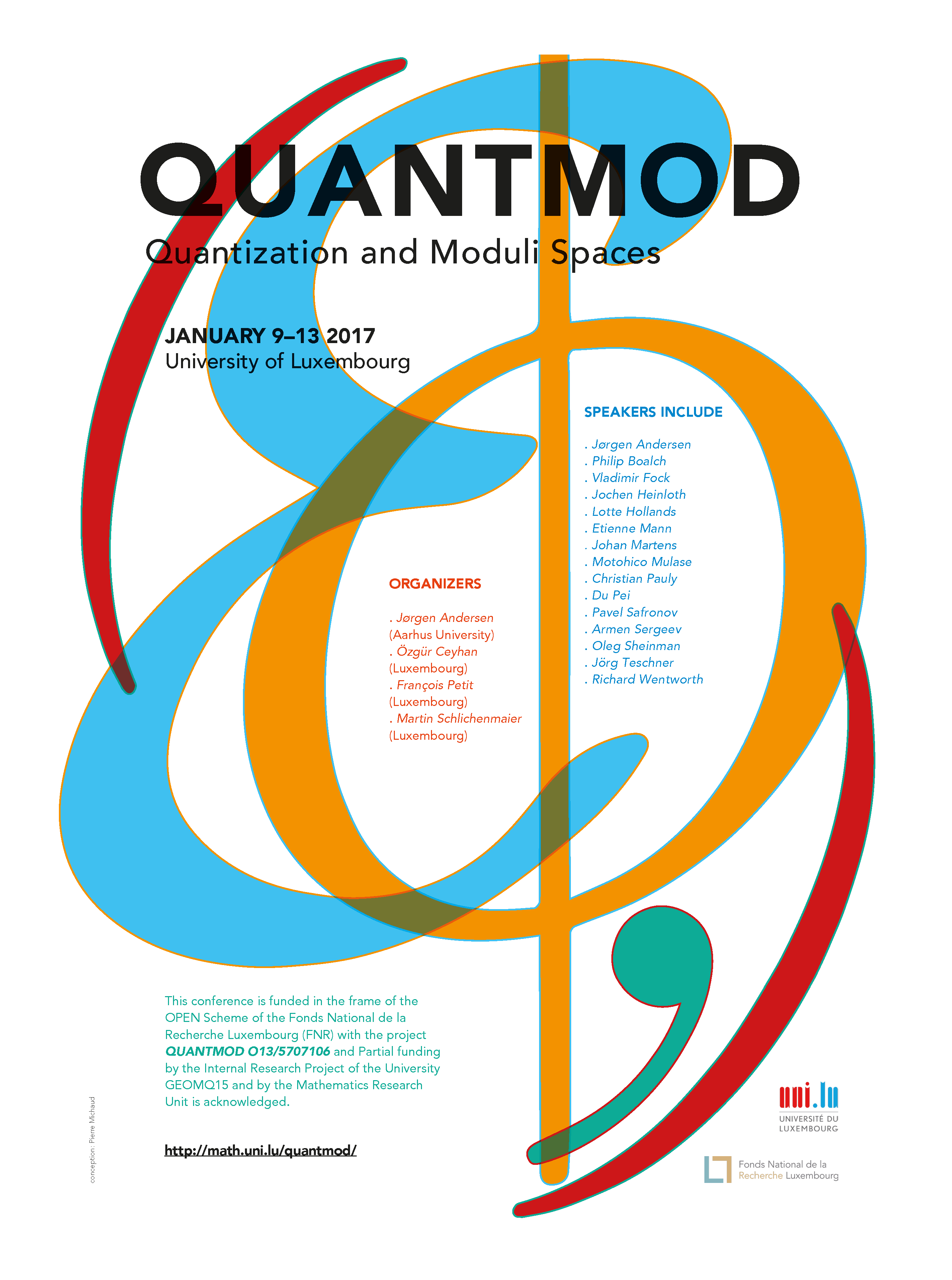 You can download the poster of the conference here (pdf) or here (png) .
Organizers
Research Project
This conference is funded in the frame of the OPEN Scheme of the Fonds National de la Recherche Luxembourg (FNR) with the project QUANTMOD O13/5707106 and
Partial funding by the Internal Research Project of the University GEOMQ15 and by the Mathematics Research Unit is acknowledged.