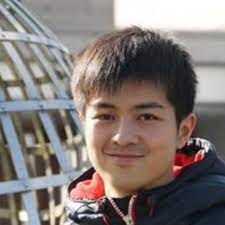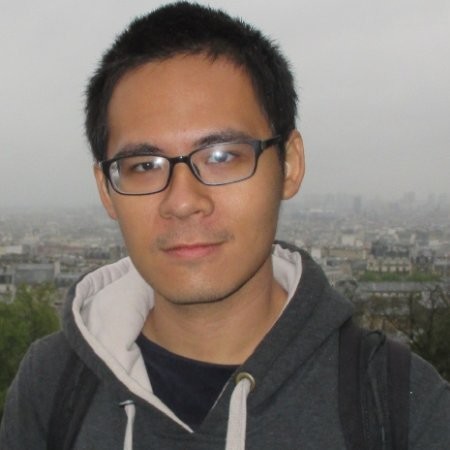 Research group
Postdoctoral fellows (current and future)
Christian El Emam, Sept 2020-Aug 2024, UL, then DynGeo, then CoSH.
Tommaso Cremaschi, June 2022-June 2023, UL, and MSCA IF, July 2023-Dec 2023.
Wayne Lam, Nov 2022-Nov 2025, CoSH.
Nathaniel Sagman, Sept 2022-Aug 2024, CoSH.
Didac Martinez Granado, FNR AFR w/ NUS, Singapore, June 15, 2023-June 15, 2025.
Manh-Tien Nguyen, Oct 2023-Sept 2025, CoSH then UL.
PhD student(s)
Viola Giovannini, FNR AFR, Sept 2021-Sept 2025 (??). Co-supervision with Bruno Martelli (Pisa).
Abderrahim Mesbah, FNR PRIDE GPS, Nov 2020-Nov 2024 (??).
Bruno Dular, UL, Oct 2023-Sept 2027 (??).
Visiting PhD student(s)
Long-term junior visitor(s)
---
Former postdoctoral members:
Sourav Ghosh, FNR OPEN, Oct 2018-Sept 2020, then UL, Oct-Nov 2020. Now Assistant Professor, Ashoka University.
Sun Zhe, FNR AFR bilateral, Sept 2018-Aug 2020, then UL, Sept-Oct 2020. Now Specially Appointed Professor, University of Science and Technology of China.
Binbin Xu, FNR INTER, Sept 2017-Sept 2019. Now Associate Professor, Nankai University.
Miguel Acosta, FNR OPEN, Sept 2018-Aug 2020. Now Professeur Agrégé in France.
Vincent Pécastaing, UL, Jan 2017-Aug 2020. Now Maitre de Conférences, U. Nice.
Louis Merlin, UL IRP, Jan 2018-Aug 2019. Now postdoctoral researcher, RWTH Aachen.
Clément Guérin, FNR AFR + OPEN, Sept 2016-June 2019. Now Professeur de Classe Préparatoire, Limoges, France.
Andrea Seppi, FNR OPEN, Jan 2018-Dec 2018. Now CNRS researcher at Institut Fourier, Grenoble.
Olivier Glorieux, FNR AFR, Dec 2016-Oct 2018. Now professeur de classe préparatoire, Paris.
Clara Aldana, FNR AFR PDR + OPEN, Jan 2015-Dec 2017, then UL IRP, Jan-Sept 2018. Now Assistant Professor, Universidad del Norte, Barranquilla, Colombia.
Andrew Yarmola, UL IRP, Sept 2016-Dec 2017, then FNR OPEN, Jan-Feb 2018. Now instructor, Princeton University.
Hao Chen, UL, Mar-Aug 2017. Now Assistant Professor, ShanghaiTech University.
Daniel Monclair, FNR AFR PDR, July 2015-June 2017, then UL, July-Aug 2017. Now MCF at Université Paris-Sud, Orsay.
Nicolas Tholozan, UL structural postdoc, Dec 2014-Dec 2016. Now CR CNRS at ENS Paris.
Hengnan Hu, UL IRP postdoc, Mar 2015-Jun 2016. Now Asset and Liability management at Bank of China Luxembourg.
Son Ho, postdoc, Sep 2014-Feb 2015. Then postdoc at U. Sherbrooke. Now Data analyst at Property pricetag.
Former PhD students
Diptaishik Choudhury, UL, Feb 2019- Apr 2022 Co-supervision with Andrea Seppi and Greg McShane (Grenoble).
Filippo Mazzoli, FNR PRIDE, Oct 2016-July 2020. Now postdoctoral fellow, MPI Leipzig. From Aug 2024, Assistant professor (tenure-track), UC Riverside.
Andrea Tamburelli, PhD, UL, Sep 2015-July 2018 (defense: June 14, 2018). Now Assistant Prof, U. Pisa. (2019 Franco Tricerri Prize for the best Ph.D. thesis in Differential Geometry written by an Italian mathematician in a European university.)
Jérémy Toulisse. PhD student, Sep 2013-Aug 2015. Now Maitre de conférences, U. Nice (from Sept 2019).
Former long-term junior visitor
Susovan Pal (Rutgers), June-July 2013. Support from a REGS grant from the GEAR research network.
Gaurush Hiranandani (ITT Kanpur), May-July 2013.
Léonard Cadilhac (ENS Lyon), June-July 2014.
Andrea Seppi (U. Pavia), Apr-May and July 2014.
Isaac Solomon (PhD student, Brown University), GEAR REGS, May-June 2015.
Iordan Iordanov (PhD student, Inria Lorraine), June 2016.
Qiyu Chen, Visiting PhD student, Sun Yat-sen University, March 2016-March 2017.